Town of Weare, NH
"The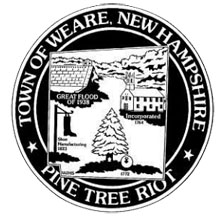 Town of Weare has been with Spaulding Hill Networks for approximately three years now.  Our IT was previously handled by small, local companies.  We happened to begin our journey with Spaulding Hill Networks when they bid on our server replacement at the Police Department.  They were the low bid.  The Board was skeptical at first, because our track record with low bids have not been that great.  The switch over went extremely well.  Weare began using Spaulding Hill Networks on an hourly call basis.  The following year Spaulding Hill Networks presented the Board with a managed service plan for all the departments.  The managed service would provide the Town with every other week visits to the Town office, to monitor and take care of any issues.  Over the past few years, Weare with Spaulding Hill Networks suggestions, upgraded our connections and services.  It did take some time and I compliment Spaulding Hill Networks for their patience and helpfulness.  They were there either in person, or remotely, to get us through any crisis.  We have been extremely happy with Spaulding Hill Networks  and would recommend them to any company, any size.  They have the technology, knowledge, and willingness to meet your needs.  Weare is proof of that."
– Naomi L. Bolton, Town Administrator, Town of Weare
---
Town of Rindge, NH
"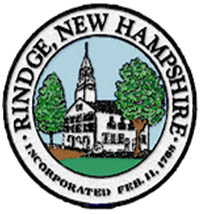 A little over a year ago, the Town of Rindge hired Spaulding Hill Networks, LLC to provide IT consulting services and to guide the Town through a much needed upgrade of its hardware, software, and email systems. I could not be happier with our choice. Not only did Spaulding Hill guide us through an almost seamless transition, they also saved the Town a substantial amount of money.
While much of the monitoring and troubleshooting Spaulding Hill Networks does, is done remotely, this has worked very well and keeps our costs down. In addition, Adam Furtado, Systems Administrator II – Government, Spaulding Hill Networks, spends one day every other week here in Town to provide on-site technical support. The combination of remote monitoring and hands on support has worked beautifully.
As Rindge Town Administrator, I could not be more satisfied with the services that Spaulding Hill Networks, LLC has provided. I would recommend this company without hesitation.

– Jane H. Pitt, Rindge, Town Administrator
---
Rindge Police Department
"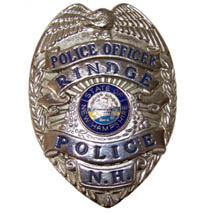 Spaulding Hill Networks has performed well in taking care of our IT needs. They listen to what it is we need and are capable of informing us what they foresee as any pro, or con, in order to ensure we have the tech we need to get our job done effectively and efficiently. Their ability to be available to us helps since we are a 24/7 agency. They do not just throw a blanket solution when it comes to our IT needs, they address those needs and customize the solution to fit our needs effectively.

– Nicholas Roy, Records Manager, Town of Rindge, Police Department