Spaulding Hill Networks, LLC partners with some of the best manufacturers in the IT industry. We believe that forming a solid partnership with the best in class will set us apart from our competitor's. Each customer is different, which gives us the opportunity to work with them on various platforms that fit into their IT infrastructure.
Through strategic partnerships, Spaulding Hill Networks, LLC is proud to offer a wide range of solutions in the areas of Voice, Internet Security, Local Area Networking, IT Outsourcing and Structured Cabling.
We pride ourselves in maintaining close relationships with our clients to aid in their success. Our success is the result of having many years of experience in Design, Integration, Implementation and Service.

We are committed to the success of our clients and have a proven track record of providing effective and affordable solutions. Our certified professionals are here to provide you with the technology and continuity you need to keep your investment running smoothly and efficiently.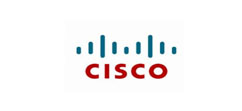 Cisco Systems, Inc. designs, manufactures, and sells Internet Protocol based networking products and services related to the communications and information technology industry. It provides a broad line of products for transporting data, voice, and video within buildings and across campuses.
Read More
The company's product offerings comprises of the following categories: Switching, Next-Generation Network (NGN) Routing, Service Provider Video, Collaboration, Data Center, Wireless, Security, and Other Products.  As a partner, Spaulding Hill Networks, LLC can get you the right solution for your company to communicate and grow.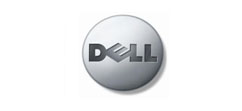 Dell, Inc. develops, sells, repairs, and supports computers and related products and services. Dell sells personal computers (PCs), servers, data storage devices, network switches, software, etc. Spaulding Hill Networks, LLC has access to the industries leading technologies thru Dell, to target some of the most complex problems of your business.
---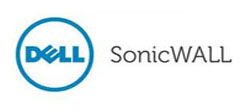 SonicWall sells a range of Internet appliances primarily directed at content control and network security.  These include devices providing services for network firewall, UTMs (Unified Threat Management), VPNs (Virtual Private Network), back-up and recovery, and anti-spam for email. 
Read More
Whether you have a problem with HIPAA, or Federal Compliance guidelines, Spaulding Hill Networks, LLC has access to the technology to keep your business protected.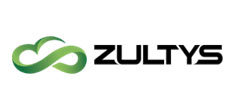 Having the right communication system truly can power your business success.  Zultys is committed to providing the right products, services and support to make that happen. 
Read More
Zultys provides comprehensive unified communication solutions that are flexible, easy to use, and cost effective, which enables companies of all sizes to improve productivity, enhance customer service, reduce costs, grow sales and increase profitability.
Zultys' primary product line offer customers both cloud, and premise based phone systems.  These systems offer customer features such as, softphone, Find-me Follow-Me, presence, secure chat instant messaging, call recording, fax, mobile devices into the office phone system and more.
Let Spaulding Hill Networks, LLC work with your company to find the right phone system that can support your current applications you have in place, or develop a whole new system for your company's future.
---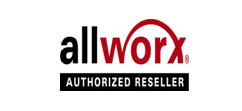 Allworx makes it effortless to communicate.  All our systems are designed and manufactured with primary attention on Innovation, Value, Reliability, Customer Focus and Quality. 
Read More
The result is that rare and unique combination of products that meets your needs today and tomorrow, works every day without interruption, has capabilities beyond others, lasts for generations and provides cost savings from the very first day.
Spaulding Hill Networks, LLC is able to offer our customers products that will meet their communication needs.  Contact us to learn more about your telecommunication needs.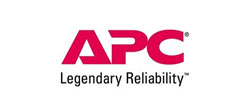 American Power Conversion Corporation (APC) is a manufacturer of uninterruptable power supplies (UPS), electronics peripherals and data center products. 
Read More
APC lets your company focus on business growth instead of business downtime with reliable data center systems and IT solutions.
Spaulding Hill Networks, LLC can recommend a stand-by power unit to back-up your computer, network, and servers, in the event of a power outage.   We will help protect you, your customers, and your business.  Having a reliable, uninterrupted business at all time, will keep your company efficient and productive, giving you peace of mind.
---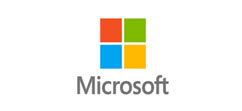 Microsoft develops, manufactures, licenses, supports and sells computer software, consumer electronics, personal computers and services.  Its best known software products are the Microsoft Windows line of operating systems, Microsoft Office, office suite, and Internet Explorer.
Read More
Spaulding Hill Networks, LLC can provide you with a range of Microsoft-related products or services.  We can help our customers with IT projects and specific IT solutions they have.
As a Microsoft Certified Partner we provide services on behalf of Microsoft.  We have access to Microsoft Support 24-7, which in turn enables us to give better customer support.  Some of the services we provide on behalf of Microsoft are education, software, technical support, etc.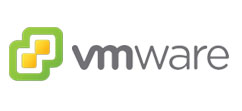 VMware, the industry-leading cloud and virtualization Software Company, empowers organizations to innovate and thrive by streamlining IT operations. VMware virtualizes computing, from the data center to the cloud to mobile devices, to help our customers be more agile, responsive, and profitable.
Read More
Spaulding Hill Networks, LLC partnership with VMWare has given us the technical expertise along with services to design, plan and deploy sophisticated virtualization solutions to meet the technical and business needs of our customers.
---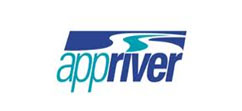 AppRiver, a leading provider of email messaging and Web Security solutions. Some of the services provided by AppRiver are:
Read More
Spam & Virus Protection
Web Protection
Email Encryption
Secure Hosted Exchange
Email Continuity
Office 365 Plus
By partnering with AppRiver we make it simple for you to keep your email free of spam and viruses. We also give your company the control of your email system without the hassle and expense of managing your own servers. Ask Spaulding Hill Networks, LLC how you can take advantage of the services provided by AppRiver.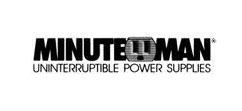 Para Systems, Inc. is a leading provider of power protection and management products including the Minuteman line of Uninterruptible Power Supplies (UPS) for computers, servers, peripherals, voice and data communication systems, security systems and other mission-critical equipment.
Read More
Protect your company's assets and reduce the risk of company downtime. Let Spaulding Hill Networks, LLC recommend a stand by power unit for your company. Don't risk the chance of losing critical company information. We can build a solution based on certain applications for your business. We will help you design a system that will keep your phone, security, and IT systems running in the event of a power outage.
---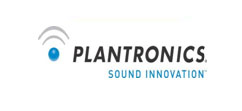 Plantronics is an electronic company producing audio communications equipment for business and consumers. Its products support unified communications, mobile use, gaming and music.
Read More
From friends conversing across the globe, to mobile professionals doing business on the road, to contact centers and executive offices, Plantronics is the choice for everyone united by digital technology and the human need to communicate.
Let Spaulding Hill Networks, LLC provide you with top of the line headsets with premium sound to choose from. We have a variety of wireline and wireless headsets for your business needs. Many options such as, on the ear, behind the ear, headset controls, all day mobile comfort, freedom of mobility, compatibility with most major desktop phones, etc.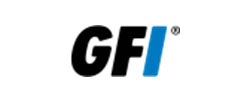 GFI Software is an American developer of Web & Mail security, Networking & Security and Archiving & Fax computer software. Its products include software for filtering spam and viruses from e-mail, as well as for monitoring and scanning networks security purposes.
Read More
GFI Software builds affordable and easy-to-use IT solutions that enable businesses to discover, manage and secure their network.
Spaulding Hill Networks, LLC will work with GFI Software to determine the lowest cost billing method for remote monitoring your servers and workstations. Several pricing options to choose from.
---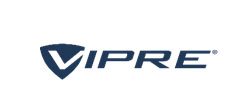 VIPRE anti-malware products are developed by ThreatTrack Security Inc., a leading cybersecurity firm creating innovative advanced threat defense solutions that help home users, small and medium-sized businesses, enterprises, and government agencies secure their data against increasingly sophisticated cyberattacks.
Read More
Spaulding Hill Networks, LLC has partnered with VIPRE to deliver the solutions you need to secure your organization from today's evolving threats. Unfortunately we live in a world where our National Security is threatened every day. Don't let this affect your day to day business, worrying if your systems are going to be attacked. Let Spaulding Hill Networks, LLC protect your data thru our partnership with VIPRE.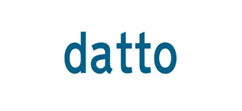 Datto, Inc. provides products and services for hybrid cloud business continuity, planning and disaster recovery. Datto's state-of-the-art technology and infrastructure can protect your business from downtime, even if your physical hardware has been destroyed.
Read More
If your business relies on data in the cloud, Datto can protect your critical information from the most likely form of loss: humans. Accidental deletions, ex-employees, even malicious activity.
Partnering with Datto, Inc. allows Spaulding Hill Networks, LLC to back up, protect, and instantly restore accounts and data, in the event this information is lost, so business can return to normal.